About Book Series 2
Children Advocating for Children Series
Author: Sonja Grover, Ph.D.
Book 1, 2 and 3 - Series 2 Now Available- Additional Books in Series 2 Are Under Development
Series 2 focuses on children's participation rights and the positive impact children can have on decision-making in a variety of contexts in accordance with their age and maturity level. Angeline continues her advocacy efforts on behalf of children in regards a number of children's rights issues. In this series, Angeline advocates with and on behalf of other children for many things such as safe playgrounds, safer neighborhoods, and the right of the child to have a parent or guardian vote on their behalf to mention a few. The series is presented in the same format as the Children's Human Rights and Peace Education Series with stories in rhyme, a children's glossary, key concepts introduced section, a copy of the United Nations Convention on the Rights of the Child included as well as discussion questions relating to each story included. Appealing colour illustrations of Angeline the main character in relevant settings appear on the front and back cover and are repeated in black and white inside the books. Three books are available in this series and additional books are under development.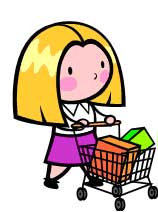 Click Now To Access Our Online Book Store .......